If you have one and love it, convince me that I need one. Y'all know I'm a coffee whore. It's a plain and simple fact. I am told more often than not in this online community when people think of me they think of three things … Coffee, cupcakes, and Vinter.
It's more than just drinking of coffee for me. It's the whole process. Hell, I even created a coffee station in my house with my drip maker (which I never use anymore), my espresso machine (which I need a new one), my two French presses (different sizes), and my coffee grinder (awesome).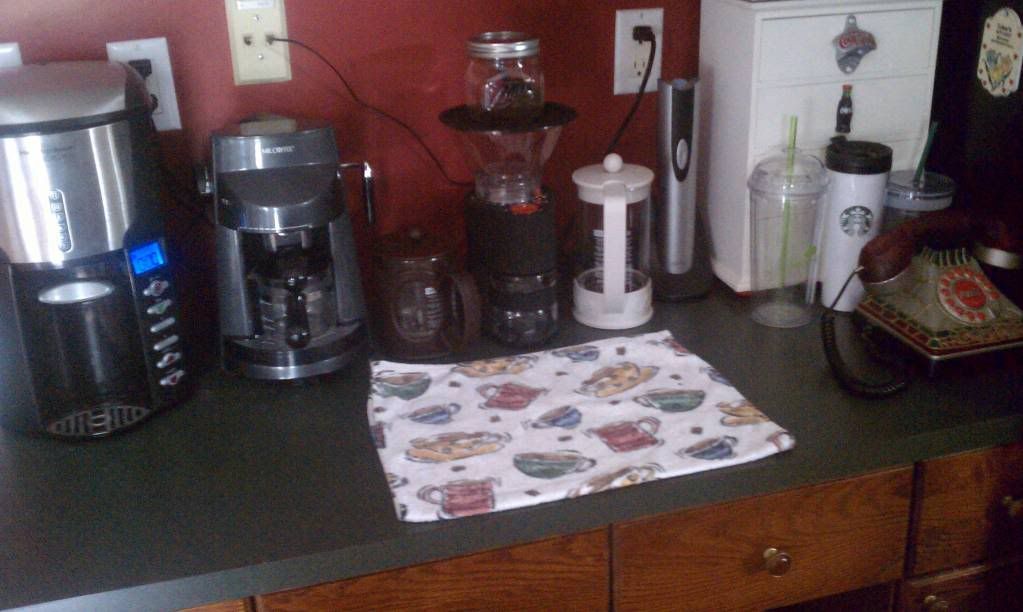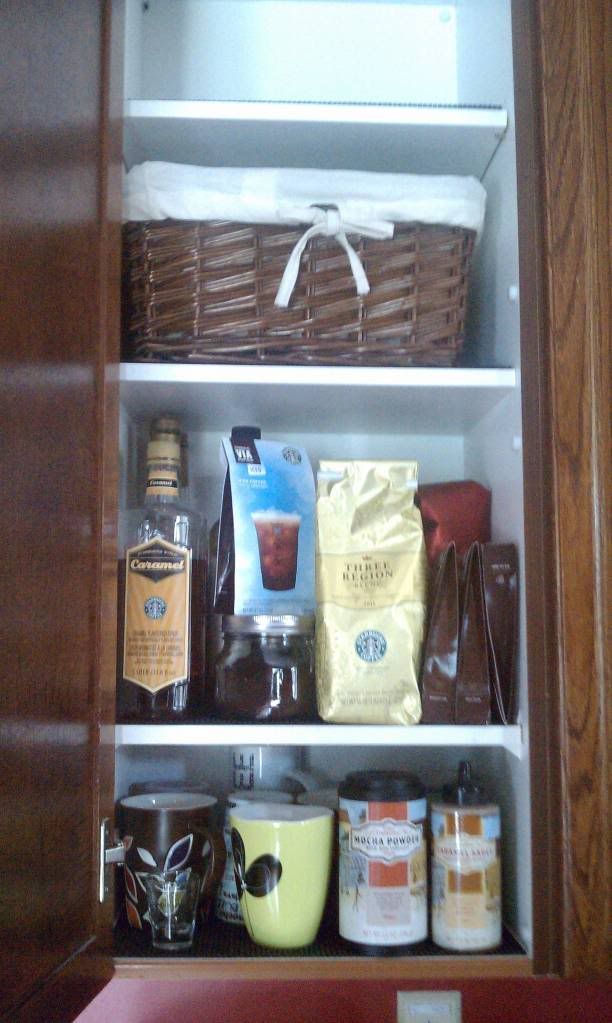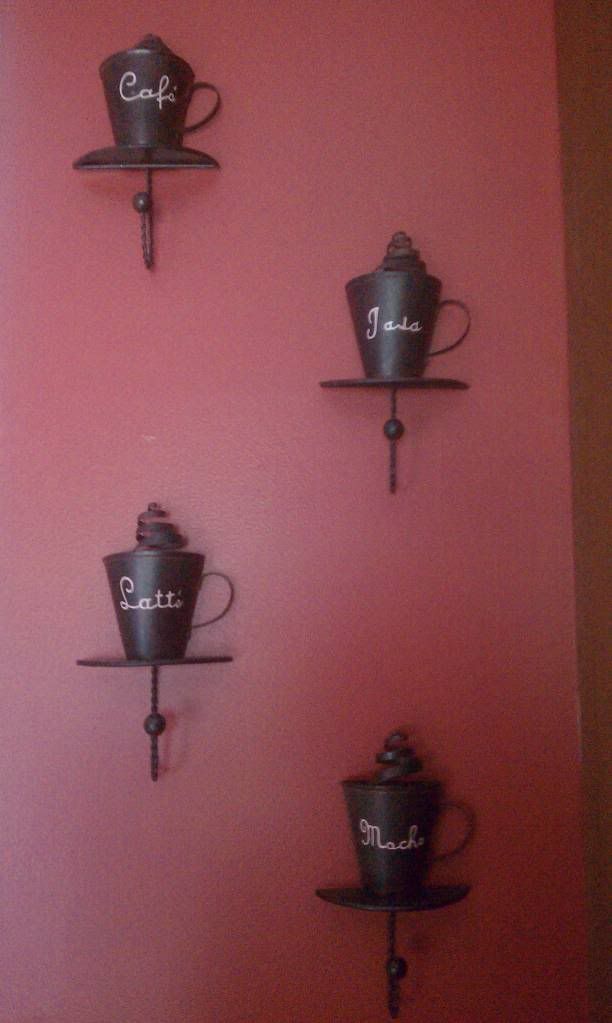 So, it's not that I don't have enough coffee making paraphernalia. It's not that I think I need one. I don't need the hot water for hot chocolate cause I generally make it with milk, in a pot, with cocoa, and sugar, and vanilla on the stove. It doesn't take any extra effort to heat up water for soup or oatmeal or mac and cheese cups. And because the coffee grinder has a timer, I can multi-task with coffee making. I make cold brewed coffee crack for iced coffee, so, I wouldn't need to brew any for iced. My favorite iced coffee drink at the moment is an iced Caramel Macchiato which requires espresso. I've seen espresso K-cups, but I'm not sure of the strength or quality of such.
Honestly, too, the French press makes just amazingly delicious coffee…smooth, rich coffee that's got a whole different taste than drip. I'm not really even sure that it's cost effective with regards to the K-cups, but in a general sense, at the moment, that's neither here nor there.
I've never had coffee from the Keurig and I don't know anyone local that has one. The only people I hear talking about them are well… other authors and readers and editors and publishers, etc… Everyone is always going on and on and on about how much they LOVE their Keurig, how they can't live without their Keurig, how their life has been transformed by their Keurig.
So, if you have one, tell me why you love it, why it's the best thing since…well, the invention of coffee makers, and why a coffee whore such as myself should have one. Of course, if you don't have a Keurig, tell me if you want one and why.
Oh, and yes, there is a giveaway for the person with the best, most convincing answer, I'll give a $25 Amazon.com gift card or if you have a Keurig, a package of K-cups (we can discuss your fave, etc… upon winning if you have one).
I'll give y'all until Monday morning, 8am EST to respond and by noon I'll have chosen a winner.
Now, dish…!
~lissa
Oh and as more incentive to play along… I will gift a copy of Simple Need to one friend of the winner who hasn't read it yet, but that you know wants to read it! Or to you, the winner, if you haven't read it! But I mean, c'mon…it's Vinter!