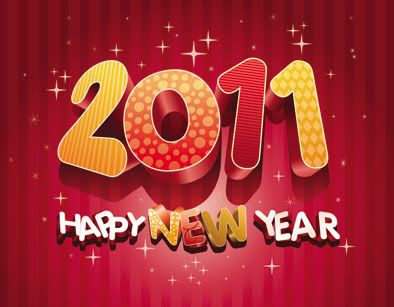 It's been a good year. It's been a very good year. A lot of changes, a lot of progress, a lot of learning, a lot of new friendships and relationships begun, a lot of ups and a few downs. All in all though, it's been a really good year for me.
I had quite a few releases in 2010:
3 with Loose Id (Sugar Rush, Stick Shift, Arrested Holiday)
3 with Ellora's Cave (The Swing, Carnal Ecstasy, Ink Spots)
3 with Samhain Publishing (Sweet Caroline, Arctic Shift, Cracklin' Rosie)
I got a new website facelift. It still needs some work, but, overall I really love it.
I made money doing something I've loved…writing.
I made some new friends, some other friendships became stronger. I even developed a few new girl crushes, too.
I have learned how amazing readers are and how incredible they can make you feel, how motivated, how supportive, and how wonderful they are. I have also learned they can be brutally honest and sometimes that's not easy or fun, but there's usually something to take from away from it, even when it's hurtful and painful.
I've learned that I don't handle bad reviews well and I'm considering a 'Bad Reviews Day' on my blog. We writers are always talking up the good reviews, but we hide the bad ones away, hoping no one will notice. Well, I'm done with that. I get enough bad ones that I might as well trot those out, too.
I've learned how to help my husband deal with diabetes. I've learned to try new foods, new ways of cooking and baking. I've lost weight and gone down a size and a half, almost down two sizes. My kids have grown, are both being home schooled this year.
I've learned to stand up to people more, not take a lot of shit like I used to. I'm learning to say no more and that's important and to simply like what I like and be good with that, not trying to impress anyone or see what they can do for me, but rather, see if there are things I can do for them.
I have read a lot as well this year and unlike most, I didn't keep a list of what and by whom. I did read a lot of M/M, a lot of BDSM, some paranormals, quite a few contemporary M/F.
I've worked myself into corners and worked myself out of them. Though not recently. I haven't written anything. I've done some re-evaluating. I've done some thinking and contemplating about where I want to go with my writing, what I want to accomplish, what I want to do, if anything at all.
I've gone to rock concerts, NASCAR races, football games, Monster Truck shows. I've connected with my kids, shared experiences and given them and myself memories to cherish.
A lot has happened and gone on this year of 2010. A lot has changed and evolved. A lot doors have been opened and a few have closed.
I am looking forward to 2011 and all the things it will bring with it.
Thank you to everyone I have met this year, those that have made it amazing, those that have taught me about friendship, about perseverance, about the meaning of friendship, about the pleasures of following dreams. I have laughed, smiled, cried this year. I have found a deeper love of BDSM and the exploration of submission. I have found my love of belts and leather. I have found a love of many other naughty things as well…
I wish all of you a very happy and safe New Year!