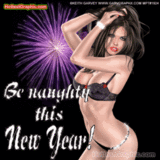 Happy New Year! I hope everyone had a wonderful and safe NYE. I am a fuddy-duddy. I don't go out or party on NYE. I never have. Part of that has been circumstance, part of it is not wanting to go out alone, though going to a coffee bar or bakery or wine bar might be a fun thing one year. Perhaps I'll get a life one day and step out. At the same time, I like being a homebody, seeing my kids at midnight, especially my son that is still excited about NYear's. I've never been much of a party goer. I am very shy and quiet, not really outgoing. I guess that has something to do with it, too. Who knows, though. Things change. Right?
I spent some time yesterday and last night working on my 2010 Goals. I have been reading some blogs the last few days and am kind of scared. My list is so much longer than most. Why is that? I mean, I had 25 items last year and though I haven't counted them up, I don't think I'm too far off that number for this year. Of lists that I've read from others, they have three goals, five, maybe seven to ten. Hmmm… Am I trying to do too much? Overachieve? It's entirely possible. My particular list, as the list I posted from 2009 is strictly the writing and writing career goal list. This isn't the personal life one, which will likely be just as long. Maybe I'll post that one next week, or at least part. For now though, let's get on with it… Grab your coffee, tea, soda, cocoa, left over champagne and sit back, take it in, and then wonder what kind of crazy writer chick I am. You can even take bets on how nuts I will probably be come the end of 2010…grins
Lissa's 2010 Writing/Career Goals:
Write 3-5 free reads
Blog on author blog (this one) at least 3X's a week
Guest blog 3-7 times
Finish and submit Sweet Caroline
Finish and submit Riko's book
Finish and submit Ecstacy
Write and submit to 3-5 special/theme calls
Attend 2-3 small cons or events (including dungeons, fetish events)
Finish BDSM Craft book 1
Write and submit X-Marks
Re-work and finish Cowboys
Sign up for no less than 2 writing workshops
Submit to Spice Briefs
Participate in Nanowrimo
Finish and submit Shifter book
Query NY publishers and agents
Read more craft books to learn and improve on writing weak spots
Submit 1 book per month
Meet authors, readers
Begin tracking database, spending/royalty accounting spreadsheet
Learn how to use WordPress
Participate in contests/giveaways/charity writing events
Submit 2 Wicked-size shorts (no less than 5K min. word count)
Re-work Literotica shorts for publication
Participate in 1 anthology
Co-author 1 book
Finish and submit Abel and Willow books
Write no less than 1500 words per day M-F
Submit 3-5 books to Samhain, Loose Id, and Ellora's Cave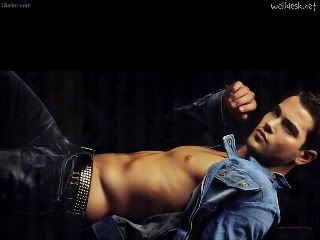 Whew! That's a big list. Might need to go ahead and get started on it!
Have a fantastic New Year's Day!
~lissa