I haven't posted a blog here in…weeks. (hangs head in shame…) It's not because I haven't wanted to. In some part I haven't had anything new or exciting to say and I still don't. In some other part I have been extremely busy. And still in some other part I've been hurting. My arm, that is. So long as I take the meds, my arm is okay. I fall asleep, but, my arm is okay. If I don't take the meds, I can only type for short bursts of time and only on my netbook. Something about the laptop bothers my wrist and arm when I use it. Like now… The doc thinks I have a pinched nerve somewhere between my neck/shoulder area and my elbow. As soon as I meet this deadline, I will need to have it checked out more indepth.
And yep, you read that right, deadline! For the third Blue Jeans and Hard Hats Book, Forever In Blue Jeans. It's due to be turned in Sept 15th. And yep, you know it… it's another Neil Diamond title! Cracklin' Rosie, the second in the series is in edits and is due out October 26th, so keep your eyes peeled for further info, like a blurb and an excerpt.
I also have a release coming on Tuesday, August 24th from Samhain Publishing. It's the release of Arctic Shift, the first in a 3 book series about a family (brothers) of werebears… polar bears, to be exact.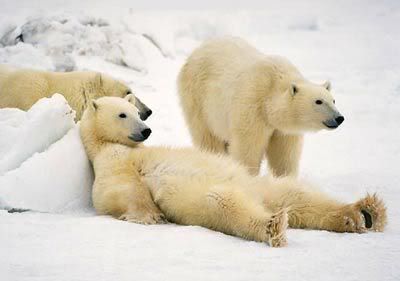 I will be giving more information about this book and series over the next few days. It was a fun and interesting idea and book to write and with it being my first shifter (yes, I know I've said that all over the Internet), but it's true and it's a bit nerve-wracking to say the least when trying out a new genre, one that is so popular and that people have such high expectations of. This isn't a huge world and there's a lot that goes into this one novella, but as the series progresses, more information will be given, more things explained. Needless to say, there's a bit about destiny and fate and mates meant to be…
And yes, y'all know me… there will be giveaways! There's also food in this book too of which I'll be providing recipes for in the blog through the next week. I hope my readers will enjoy this book… I know my editor enjoyed it…which is always the first step!
I bet you're wondering what the title of this post has to do with anything that I've said here. It doesn't. This post was supposed to be about the fact that, late at night, I spend a couple of hours reading. I haven't done that in a long, long time. I haven't read book after book after book like I have been doing lately. It's been fun and enjoyable and I have realized how much I missed reading.
I usually read from about 11:30 to 2am… Of course, I'm sleeping later too and that's not really good, but, I am feeling much more rested. I've always been more of a night owl and a after 7am type of person. It works much better for my system than getting up at the butt-ass crack of dawn!
I have been reading a variety of romance, too. I used to read a lot of Lisa Kleypas, Julia Quinn, Susan Johnson, Cheryl Holt, etc… I do miss reading them. I'm an old school type, I guess. I haven't read any new authors of historical romance/historical erotic romance out of NY. I rarely read NY books anymore anyway. But, with the Kindle app on my iTouch and the EVIL 'Buy with one-click' button, I am finding that I'm reading a few of the old stand-bys. If you have a fave new historical romance/historical erotic romance author, tell me… I might give her a whirl!
Last night I read Mine Til Midnight and am starting Seduce Me At Sunrise, both by Lisa Kleypas. I read Evangeline Collin's book, Her Ladyship's Companion the other night as well. The heroine got on my nerves and the sex wasn't sizzling, neither was the emotion. I was desperately disappointed. I am going to try her next book though because… the premise's of her stories intrigue me. They deal with infidelity. In Her Ladyship's Companion, the heroine was married and sequestered/left behind/abandoned in Scotland while her husband disappeared for months at a time. Her cousin hired a male prostitute for her, to keep her company for a fortnight. Like I said, the premise intrigued me. The whole 'another man's wife' thing and you can't help who you fall in love with.
Her next book is Seven Nights to Forever. The heroine is a lady, desperate and destitute who spends one week a month as a much sought after prize in a brothel and falls in love with a married client. Intriguing to me.
I have also been reading some eBooks. Bella Andre, Cara McKenna, Cameron Dane. My to-read list is getting smaller and I need to find some more books to add to it!
But, I've found that I'm enjoying the reading again. I didn't realize how much I'd missed it. The NY books are harder for me to get through though. I don't like a lot of external plot. I want the meat of the hero and heroine. I want their story in their book. I don't want their siblings stories or a lot pages where they're not together. And I don't like repetition. I can't stand the repetition in NY books that read as though it's page filler. So, it's very hard to get me interested and keep my interest. Maybe that's why I am unsure about trying out anyone new. Hmmm… something to ponder.
Give it your best shot though! Perhaps I'll try Alexandra Hawkins and her Lords of Vice. Give me someone new to try.
I have to get back to writing!
~lissa