I have spent the last 4 days watching The Open Championship, or rather, the British Open. I love watching golf. Of all the sports I have been introduced to over the last 20 years of my marriage, golf is the one that has stuck with me.
I didn't care at all about the World Cup. I don't watch any tennis tournament. I find baseball a bit dull and slow and boring. No bowling for me. But, golf… I love watching golf. It's my third favorite sport to be a spectator of… Football (college) and NASCAR are tied for first and second.
The thing I like about golf, and no, I haven't played at all yet, save for mini-golf which can be a trial in and of itself, but… the thing I like about watching golf, is I love the incredible mind fuck it gives the players. One day they'll shoot under par (par is usually 72 for 18 holes) and the next day they'll shoot an 80 (12 over par). The game is mental. And the course, if it feels like it, will kick their asses no matter how good a player you are. You can either beat yourself or let the course beat you. That's all it is. They pair you up with other players, they keep score between you and other players, but when all is said and done, the real game is between you and the course.
I love that… for them. Me, I'd be like Tiger has been lately and throwing clubs and cursing when the course beats the crap out of me. I haven't been brave enough, but… I do have a really nice set of clubs and I think a net in the backyard might allow me some practice swings to learn, to begin to feel it… Just gotta watch out for the cars on the highway on the other side of the brick wall… FORE!
There have been a few golfers that I have followed over the years…
The late, and very awesome Payne Stewart. He died in a plane crash in 1999 just months after he'd won the U.S. Open. I watched his funeral on television, cried like a baby.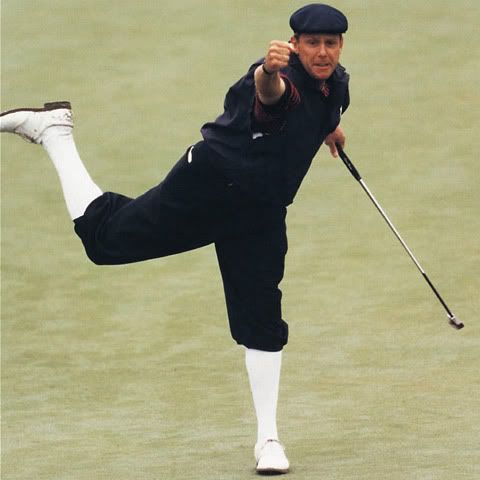 Fred Couples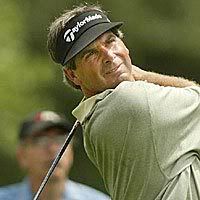 Phil Mickelson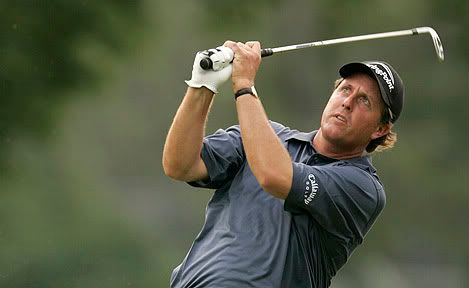 Ian Poulter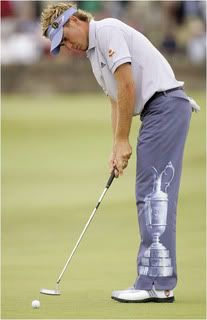 Graeme McDowell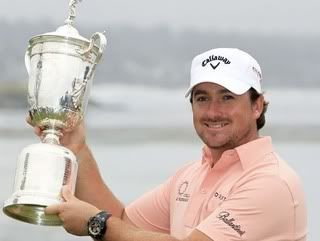 Adam Scott (he's my newest boytoy, just so's y'all know!)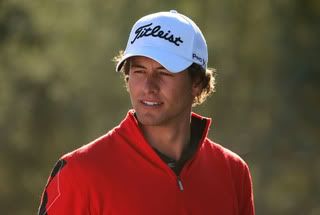 17,  the island green at TCP Sawgrass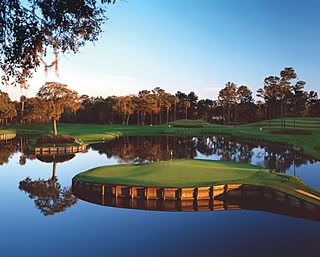 St. Andrews, Scotland, home of the British Open 2010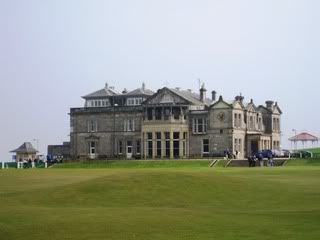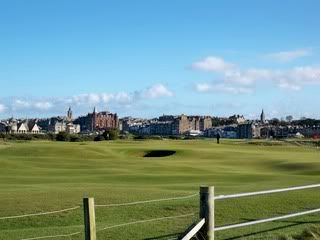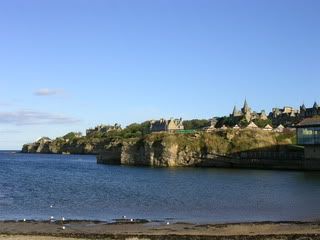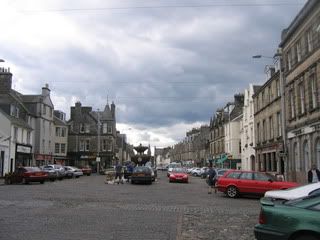 I have seen some of the most beautiful images from St. Andrew's these last four days on television. I want to go explore so bad, just get lost there. It's been a very interesting viewing and has totally got plot hotties running around in my mind… And yes, I'm gonna use some of the loud outfits I've tweeted about, too…grins.
Tomorrow, I will have a guest on here on my blog. Author Kitty Thomas will be answering some questions for me about her book Comfort Food. I will get back to writing as well. I've written a little bit here and there, but not as much as I likely should have. It's been a good few days though. I've read some, watched golf, let my mind relax and think freely. I have so much I want to write, so much I want to explore in my mind, so much I want to research… But, my writing will be better for these last few days of frolicking freedom.
I've even baked cupcakes… Vegan Golden Vanilla Cupcakes. We'll talk about this another day…
Have a wonderful Sunday.
~lissa