Looks good, huh? Yep, there will be cupcake baking this week. Margarita cupcakes, too. Seems a challenge was thrown my way on Twitter at the end of last week to make these and well, I'll be doing so. I'll also be posting a ooey, gooey chocolate/marshmallow brownie over on the Romance in the Backseat blog just in time for Valentine's Day. Here's the link to my last post at RITBS from my Loose Id release, Sugar Rush, titled Chocolate Chili Truffles and a Cowboy Surfer.
I'm not all that worried about Valentine's myself. I am gonna be on the couch watching the Daytona 500. For those that care, I'll be posting a special Daytona 500 blog on Sunday morning. For those that don't care, well, your loss! Grins…
I have been writing a lot this week, rather for the last 6 weeks and I am nowhere near being at a place where I can stop and take a break. I am trying to write a few new pieces for Samhain, Ellora's Cave, and I'll be working on one or two new things for Loose Id. I'll also be writing a couple short short Wicked titles for Cobblestone Press.
I made the transition and am still making the transition to full time writer/crazy person. I had been an editor but that was taking so much of my time and energy that I wasn't writing. I was becoming a very not nice person, so I made the choice. And it's a hard one to make. I had to sit down with myself and have a talk. I told myself I'd give it a year. If I couldn't make any money beyond $30 here, $50 there with my writing, then I would go get myself a job. This is the first time since I turned 14 that I haven't had a job working for someone else, even while pursuing something on my own. It's scary. It's hard. I'm addicted to a lot of things that I need to be able to afford…coffee shop trips, ebooks, office supplies, coffee and supplies to make at home, baking habits, love to cook, rock concerts, and Nascar races. These are things I'm not willing to live without and I'm a much happier person when I can do and have them. Therefore, I need to make money writing. Or make money somehow. I am also the one in charge of the extras of the family…kids clothing, shoes, school supplies, birthdays, Christmas, etc… Writing needs to pay for all of that, too. Sounds rather daunting when put down in words.
These are just a few, very big reasons I write full time. The other reasons are much more selfish, but not any less important. Those are the HAVE to for my own sanity reasons. Other authors will understand this.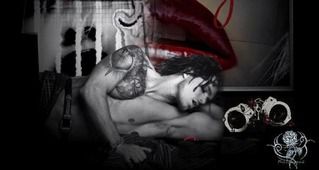 They will also understand:

And…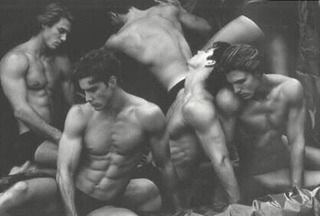 Oh, and…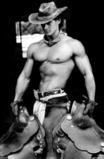 I've seen a little talk lately on blogs and author loops about the desire to write more female/female stories. There isn't a huge market for it and I have to wonder why. Yes, we all love the hot yummy men, but there are hot yummy women too. Why don't the readers like it as well? It's a curious thing to me, but then, I like women. This is a topic I'm going to pursue at a later date. I have been seeing more and more female/female erotic romance lately and that makes me smile. I have an idea for a book that centers around 2 women friends that become lovers. There's nothing wrong with it, nothing taboo about it. It's more widely accepted in the media than two men together, yet, we women, and most definitely myself included, will buy up the male/male books. We crave them.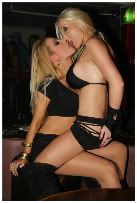 I am dying to read the book to the right, Beyond Curious by Paisley Smith. I would actually love to read a lot more female/female erotic romance, so if you know of any that you'd recommend, please do…
Now, I really must get back to writing…
Have a wonderful day!
~lissa